I'm all for trying new things, but sometimes I get weary to buy something I know I'll only wear once or twice. Maybe it's the anti-fast-fashion voice inside my head fueled by the recent sustainability mission of many, but I don't think that's such a bad thing. In a time where fashion is moving as fast as ever, it's important to realize there's still such a thing as timeless style, and these three trends that were popular last year are anything but. Here are some of the trends I personally didn't buy into, and some better and longer-lasting alternatives:
Highlighter Neon
A very brief stint last fall, the neon trend was all over our feeds for weeks. Cute, but not worth investing in the Prada neon collection, or even worse, stocking up on neon Zara turtlenecks only to dispose of them months later.
To Try Instead: Beige Tones
A more timeless option, beige is more wearable for every day and won't force you to indulge in your fast fashion urges. I don't know about you, but I'd much rather invest in a camel trench than an $800 in-your-face-bright bag.


GmbH Beige Anton Jeans, $455


Stutterheim Beige Mosebacke Raincoat, $325

Chloe Beige Horned Glasses, $360Dad Sneakers
I do understand why someone would be attracted to this trend; usually, a $1000 pair of shoes means sky-high heels that you can barely walk in, but the Balenciaga's changed this notion. That price tag aside, my ankles are just so skinny and I couldn't imagine myself in them looking like anything but a clown. This one isn't personal, just not for me.
To Try Instead: Black Boots
If you know anything about me, you know how much I love my black cowboy boots. If you're looking for a closed-toe neutral option to the dad sneaker, I highly recommend boots. They're just the best, come in all heigh options, toe shapes, just yeah. Boots.

ANINE BING Jolene Boots – Cowboy, $600

BOOHOO Croc Pointed Cowboy Boots, $30

Toga Pulla Black Tall Cowboy Boots, $640
Those Weird Tortoise Acrylic Earrings
Do I really need to say any more? Cool for a couple seconds, but these came and went the fastest out of the three trends, and I'm not mad I didn't hop on the (short-lived) train.
To Try Instead: Shell/Pearl Jewelry
I see this one lasting a lot longer than the acrylic trend.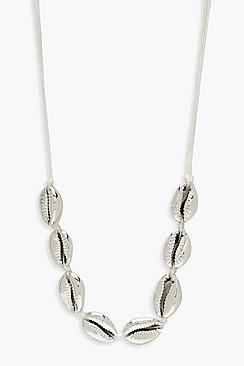 BOOHOO Silver Shell Choker Necklace, $5

Cover Photo Via Naked Vice
by Kate Sullivan